BALLOON DISPLAYS,
From Bear Creek Balloons are the Hottest Form of Advertising Today.  Utilizing Cold Air (and that is Not a Contradiction in Terms!)
These Guys Mean Business!!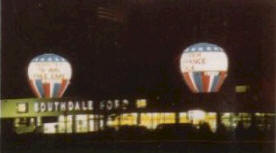 Our Balloon Displays are perfect for --
Grand Openings

Special Events

Annual Sales

Sporting events

Holiday Promotions

Fund Raisers
Our inflatable-shape Balloons can create the Ultimate Attraction for your Business or Event.
24-Hour Advertising
with Traffic-Stopping Results
Personalized Banners, Custom-Built Shapes or Corporate Logos.  Get your message Across in a BIG Way!
We offer Daily, Weekly or Monthly Advertising Programs -- Sizes & Shapes to Fit Your Budget.
COLORFUL, DRAMATIC & LARGER-THAN-LIFE!
A Balloon Display is an event ALL By itself --
DAY AND NIGHT, YEAR ROUND.
Stand out from the crowd
DAY OR NIGHT
BEST OF ALL,
At Night the balloon
With YOUR MESSAGE
BECOMES A LIGHTED BEACON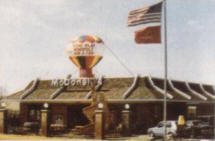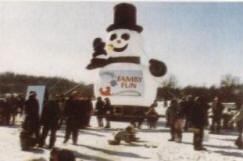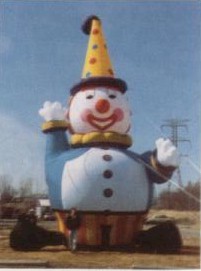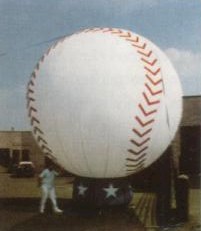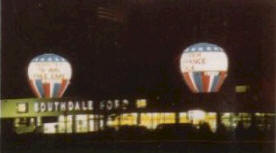 BREAK THROUGH the "CLUTTER" OF ADVERTISING
Let us help you with your advertising needs.
Rise above the competition!
All of The balloon shapes come in a variety of colors and sizes, which can be customized with plain or vinyl graphics.  In some cases, the shapes can be modified to fit your promotional needs.  Filled with helium, balloons can be flown from a tether line for outdoor promotions.  Filled with air or helium, balloons can be used for indoor displays or trade shows.