WELCOME  We're glad you are here.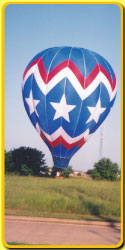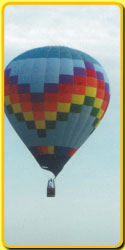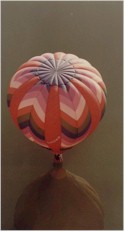 We would like to introduce ourselves,  we are Pretty Balloons Unlimited Inc., DBA Bear Creek Balloons  an aerial advertising and balloon ride organization utilizing Hot Air Balloons.  We specialize in sales and service of all forms of inflatable advertising: Cold Air Inflatables, Helium Balloons and Product Replicas. We also offer Pilot training, Hot Air Balloon sales and complete commercial Hot Air Balloon contract services. We are located in the West Houston area adjacent to Bear Creek Park.
Our products and services are available to any marketing area in Houston and the surrounding communities.
Pretty Balloons Unlimited Inc., DBA Bear Creek Balloons is the oldest and most experienced hot air balloon ride business in the South Texas Area.  We have been providing flights to the public for over 30 years.  Captain Al is the most experienced pilot in the Houston area with over 4000 flight hours in balloons.  Our flights are conducted 7 days a week, year round, weather permitting.  Flights take place mornings at sunrise during the summer, from sometime in early May until it cools off in the fall,  When it cools off (Average temperature below 80 degrees) we start to fly twice a day, mornings and afternoons a couple of hours before sunset.
For more information about our hot air balloon passenger flights please see our flight details page.